Thirty-two female Apennine sheep have arrived on the Montagliari plain. They will help us in keeping the land neat and mown by grazing the grass.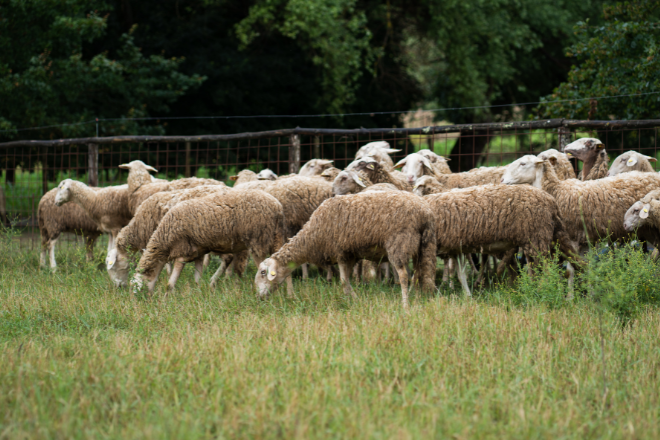 The Apennine breed was the most widespread in Emilia Romagna and Tuscany until the 1950s. Every year the flocks were moved from the Apennines to the Maremma, depending on the availability of grass during the year.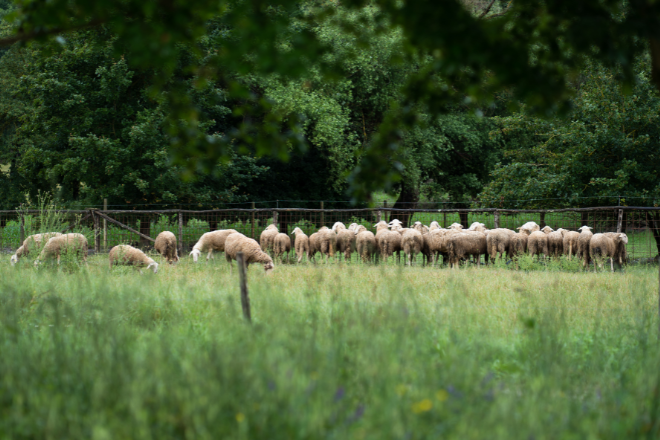 In the Greve area, clues to these ancient routes can be found in place names: flocks would pass through Passo dei Pecorai, a few kilometres from here, and stay for a few days before continuing their journey from the Apennines towards the Maremma, or vice versa.
These sheep are gentle and peaceful animals, extremely docile herbivorous ruminants. They were sheared a few weeks ago to keep them cooler.
To assist with rumination, sheep from colder regions prefer to sleep leaning against sun-warmed tree trunks. The sheep on our farm have been eating at night for a week now: they enjoy the coolness of the evenings. You can hear them grazing peacefully, their bells tinkling in the starry nights.