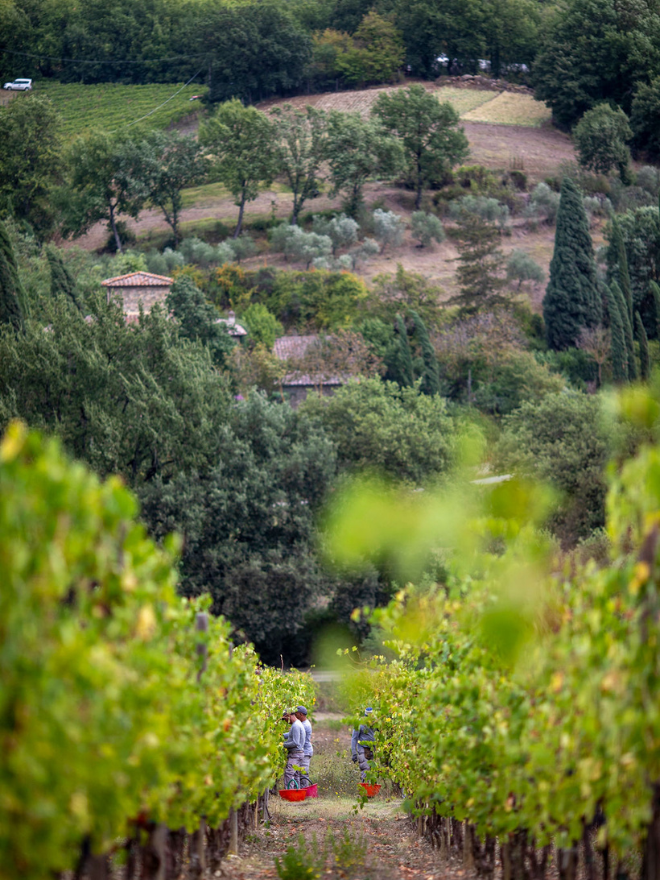 The end of summer is a time of abundance, of fruit and fragrances that permeate every corner of the farm. While the gardeners are busy pruning shrubs and repotting citrus trees, the farm's orchards are bursting with apples and figs, and the vineyard is a bustle of harvesters armed with red baskets and a lot of patience as they hunt down bunches of grapes.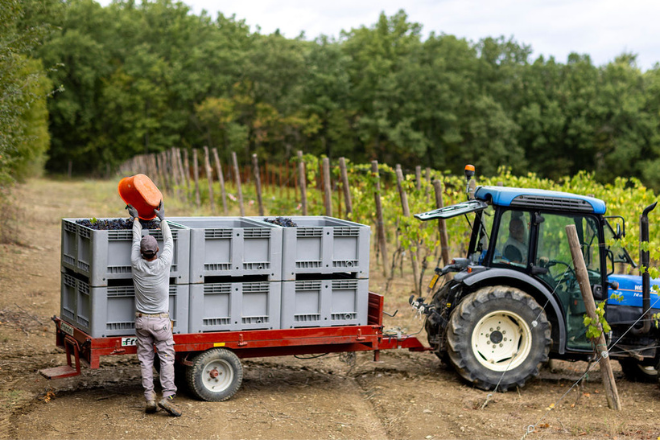 2023 IN BUNCHES
Summarising an entire year in the vineyard in a few lines is no easy task, but it is an opportunity to portray the profile of the 2023 vintage that we will find in the glass.
This year's spring was especially rainy, and this subjected the grape bunches to downy mildew attacks, significantly reducing the quantity of grapes on the vines. But the summer was splendid: dry and hot. Although the grape yield was lower, the bunches were of exceptionally high quality, with berries rich in noble substances.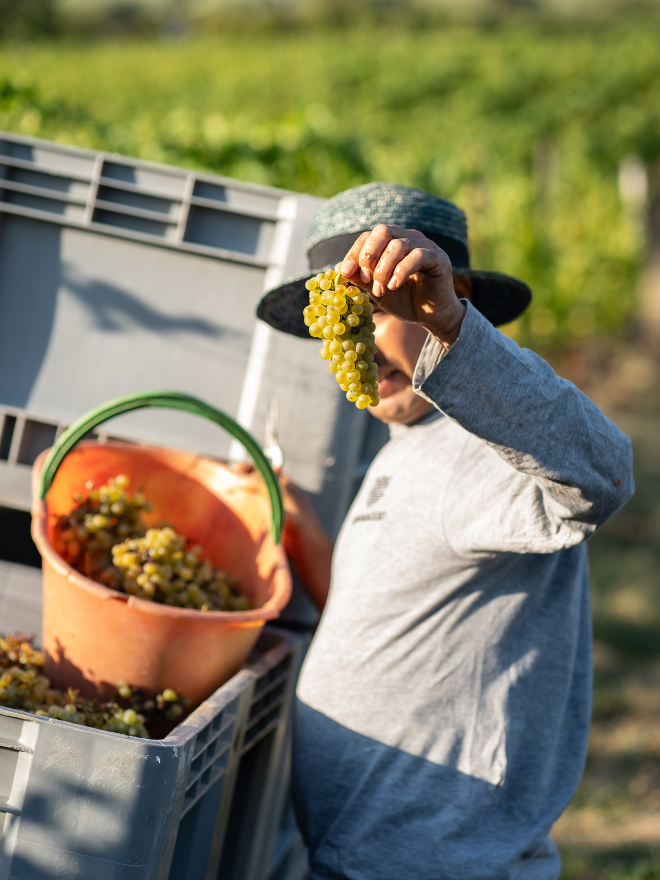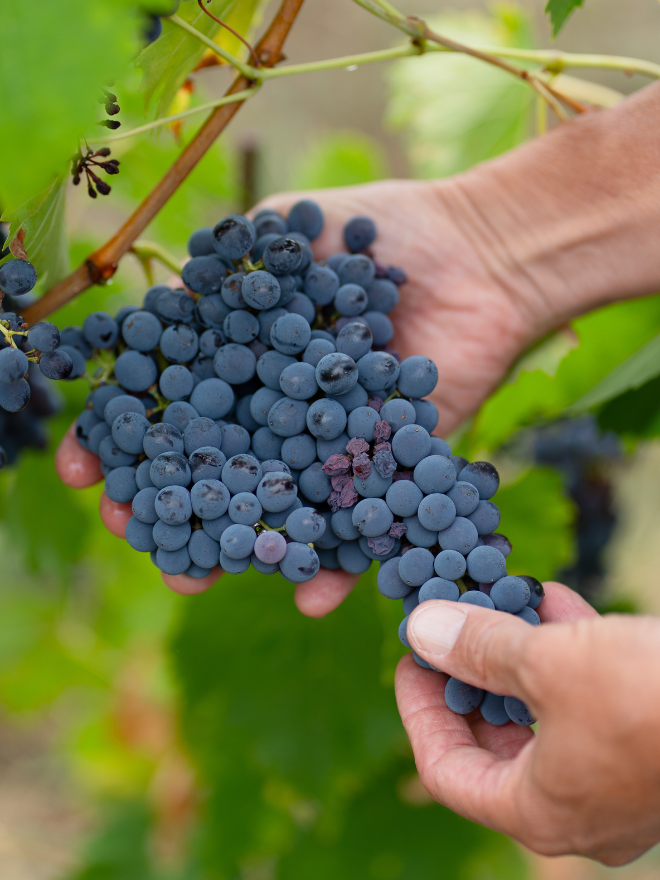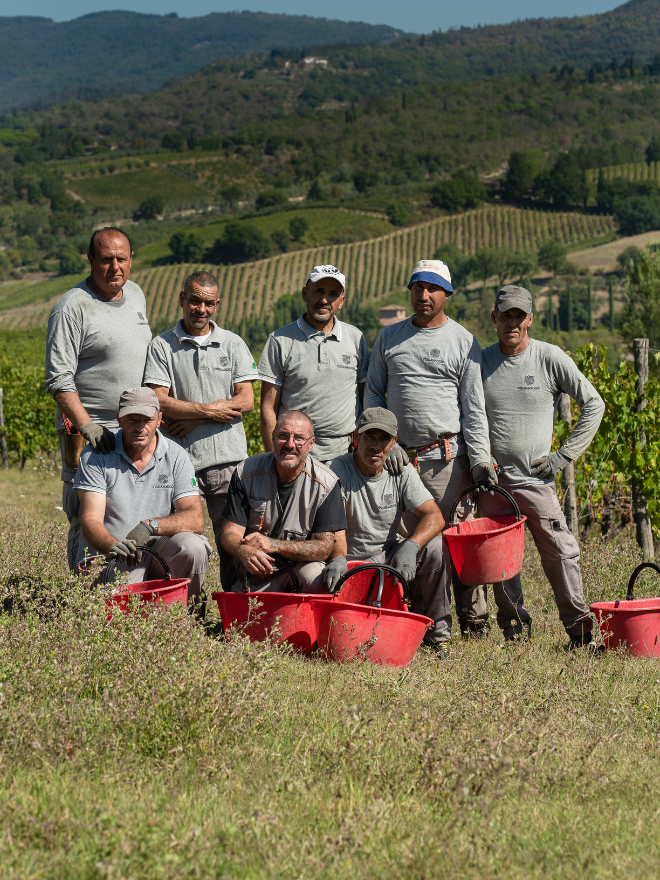 THE CIN-CIN DIARY
The Greve in Chianti piazza has been the venue for two lively wine events in recent weeks: the TastingGreve Food Edition with the Winemakers of Greve in Chianti, and the annual appointment with the Chianti Classico Expo.